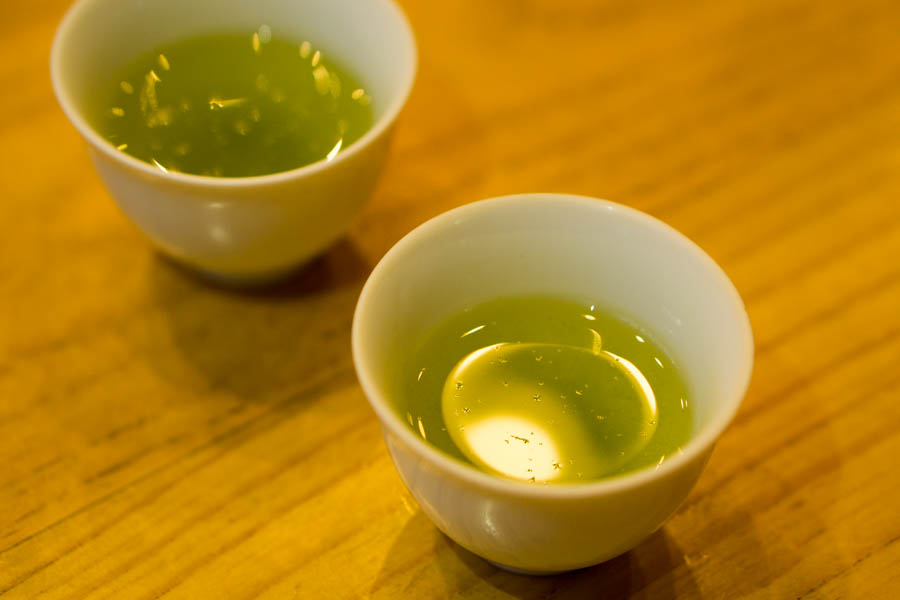 I'm Keiji from KITANI TEA. Today I'm going to introduce a late inquiry from our customer.
She said "There are some dusks on the tea. Is safe to drink?"
Take a look at this picture.
Yes, it looks like something are floating on the surface of the tea.
That is said "tea's fuzz" and it proves the leaves were picked early in the harvest season.
Japanese tea are usually picked about 3 times a year. The leaves picked at the first time of the year is called "first-picked tea"(ICHIBAN-CHA in Japanese) and that is the best quality comparing 2nd and 3rd ones. Only very young tea leaves of first-picked tea have fuzz wrapping the leaves.
First-picked tea contains rich Umami taste(from amino acid) and aroma. If you have opportunity to compare 1st, 2nd and 3rd picked tea, you definitely find the difference among them.